ABOUT THE FESTIVAL
The Africa World Documentary Film Festival is traveling festival located in San Diego, California.
Through the art of documentary filmmaking, the AWDFF is committed to the promotion of knowledge, life and culture, of the people of Africa worldwide. Annually, we receive submissions for our festival totaling over 300 documentary films, of which our selection committee recommends a maximum of 50 to 60 films submitted by filmmakers from all over the Africa world. We receive films from Australia, Belize, Brazil, Burkina Faso, Canada, Cuba, Dominica, Egypt, Eritrea, Ethiopia, France, Germany, Ghana, Guinea, Haiti, India, Ireland, Israel, Jamaica, Kenya, Liberia, Morocco, Netherlands, Nigeria, Norway, Rwanda, Senegal, Somalia, South Africa, Spain, Tanzania, Trinidad & Tobago, Uganda, United Kingdom and USA just to mention a few.
We continue to seek new partners and venues to show these brilliantly made documentaries highlighting African life and culture around the world. Please let us know if you are interested on partnering with AWDFF, as one of its venue partners across the globe!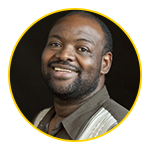 'Niyi Coker, Jr.
Festival Director
General Rules & Regulations
Documentaries submitted to AWDFF should not be copyrighted or produced prior to three years of festival.
All films in a language other than English must be subtitled or dubbed in English.
No cuts or changes in any film will be made by the festival committee for any reason.
Excerpts from films will only be shown on television for promotional purposes if permission is obtained from the producer.
The AWDFF is open to the public.
The AWDFF shall not offer comments or reasons for films not selected for the festival.
This is a non-refundable fee payable to AWDFF @ San Diego State University by credit card online through Film Freeway submission.
An AWFDF prize of $1000 shall be awarded to the full length documentary judged by the AWDFF committee as furthering understanding and contributing significantly to knowledge of the African World. $500 shall be awarded to the selected short length.
SCREENERS
All projects must be submitted via secure online screener - either as a password protected Vimeo link attached to your submission, or uploaded directly to Film Freeway. The submitter is responsible for ensuring that their screener link and password is active through at least August 30, 2019. In the event of a password or URL change after submitting, email us immediately. If we discover an error with the screener, we will attempt to email the submitter for an update. Failure to respond by the final submission deadline will result in disqualification without refund of submission fees. Online screeners must be available to be streamed or downloaded.
We DO NOT accept DVD or Blu-Ray screeners. In addition, we cannot accept screener links via email, they MUST be attached to your submission.
For Virtual Reality submissions, you must A) provide a 360-enabled screener, such as Vimeo or YouTube, or B) both a 360 screener and download link. Downloadable films will be viewed on an HMD (likely Gear VR). For interactive works, please send a video of the project (no builds please).
All submission listings are archived in the AWDFF library at the School of Theatre, Television and Film at San Diego State University; at the University of West Indies in Barbados, the University of West Indies in Mona, Jamaica; the University of Yaounde I, Cameroon; Stellenbosch University in South Africa. They are classified as "Research Material" for scholars and students conducting academic research, and shall only be previewed publicly with the consent of the filmmaker or filmmakers designated representative.
SUBMISSIONS FOR THE 2019 FESTIVAL
Each submission must be accompanied by a submission fee paid in full and a working screener in order to be considered. Once we have all necessary materials, the submission will be marked "In Consideration". It is the submitter's responsibility to make sure that all requirements are met. If your film has not been listed "In Consideration" within 10 business days of submission, please contact us to find out what is needed to move your film into consideration.
You may attach Press kits to your submission. DO NOT send hard copies.
For additional information, please call 619-594-1000.
In making this submission you certify and attest that you are the filmmaker, and or valid representation and agent for the documentary film.